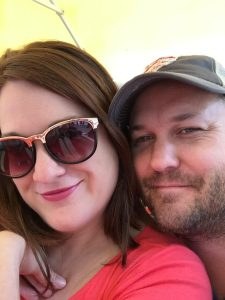 My wife Lindsey and I usually come up with some often crazy ideas … and often try them out. Yesterday, we talked about doing a podcast about our lives and the successes and struggles that come with it, from work/career to parenthood to health and everything in between.
So last night, from our dining room table, we recorded our first episode of a podcast we're hoping to continue called This Ridiculous Life. 
It's raw, barely edited and recorded in the middle of our home … with the simple idea that we're sharing a conversation we typically have in our privacy of our home, and wanted to share it with others.
In this episode, we talk about why we're doing it (or what we hope to accomplish) … and then talk about our most recent focus as a couple — physical health — and share some background for how we got here.
Most of us all … we just wanted to have fun sharing a little bit more about what goes on in our lives and what we typically talk about and is on our minds this week.
Oh, opinions expressed are our own and not anyone we work for. 
Here goes …
Check out more episodes from This Ridiculous Life here.