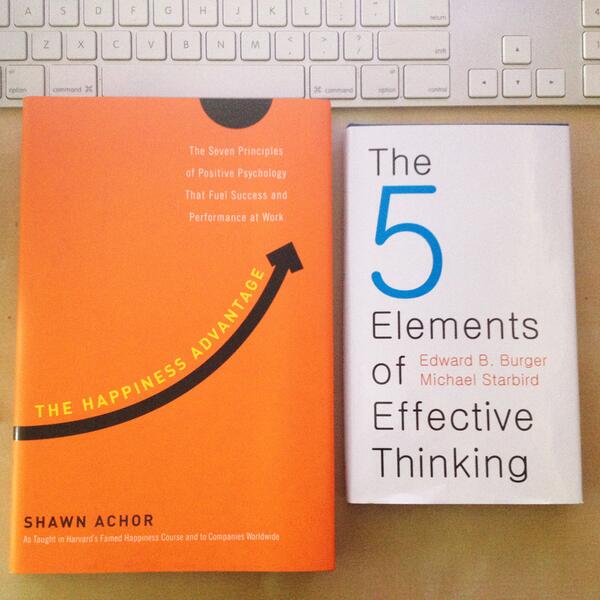 I recently read two epic books and got so much out of them that we bought hard copies for every team member.
Here's the letter I sent to them that captures why these two books need to be in your library:
March 19, 2014
Dear iThemes team member—
I recently read both of these books and felt compelled to give them to you as gifts because of the impact they have had on my life.
I believe both of these have helped me measuredly live a better, more impactful life, and thus, part of our mission of Making People's Lives Awesome. And that's my hope for these two gifts.
Here are some quick notes on them and why I'm giving them to you …
The first one, Happiness Advantage, is essentially 100+ scientifically backed ways to increase your happiness. I have it on the Kindle and have highlighted over a hundred tips in it to practice in my life — both personally and professionally.
It's now on my all-time top 10 reading list. And I've rarely found a book that not only has great practical tips, but ones that have been proven to work (or based on a scientific study).
I bought this one to be specifically shared with your spouse or significant other too, which is why I'm sending you a hard copy.
One thing Lindsey and I started doing after reading the book is practicing gratitude at dinner each night. In particular, we ask what 3 things the other is proud of, or went well during the day. It was a story from the book and we're enjoying doing it.
The next one is 5 Elements of Effective Thinking. I've found this book to be immensely helpful in thinking bigger and better.
The exercises alone in this book are gold. I'm using several of them today even to think about our business and what and how we're doing it all.
Some of these elements you already practice and employ in your work with us. But I also see great value in it for helping us take our thinking to the next level. This is another desk reference type of book that could be read annually, which is what I hope to do.
I think it'll help not only your work and contribution at iThemes, but in every other area of your life as well.
Anyway, I hope you'll enjoy these gifts as a thank you for committing your work life and immense talents and passions to what we do at iThemes.
If you have thoughts and stories to share about how these books helped in some facet of your life, I'd love to hear them!
Enjoy!
–Cory