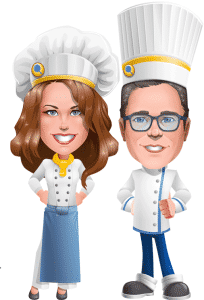 I love marketing, particularly digital marketing.
We built a great business on organic digital marketing using two essential tools: SEO content and email marketing.
In 2008, I launched iThemes and spent the next 11 years focused on publishing great content and pushing that out to our prospects and customers for our key marketing activities, which, frankly, many in our industry ignored.
The formula was so simple I think I need to make it into rocket science …
Focus on email marketing as the core marketing engine, specifically growing your email lists every day.
Put epic content behind your email subscription, things like ebooks, videos, or a free course, to grow those.
Create regular "free" content your prospects want, optimizing it to be found by the search engines.
Then send emails with that great to your existing customers and prospects.
Rinse, repeat, rinse, repeat, rinse and repeat.
I know this works because I could have point you to a graph of our sales days over a decade and say …  see those peaks …. that's when we sent an email to our prospects and customers.
But about five years ago, we started falling behind with SEO content. So I pinged my good friend and SEO expert, Rebecca Gill, to help us keep up and grow. She taught us her rock-solid, white hat process to do so and we started seeing the graph tick back up again.
As I exited my company last year, and Rebecca became a free agent again last summer, we started talking about how to help others in this system … particularly getting help and support to keep up and stay ahead … and most importantly offering a path to follow for their digital marketing.
That became a great partnership called Digital Marketing Kitchen.
Today I'm pumped to announce we've launched our inaugural premiere course aka the 8-Course Meal on SEO, content and email marketing sharing all of our processes and approaches. It's the foundation and the essentials for how we do digital marketing, including Rebecca's process.
Here are the main components of that course, which includes 43 lessons in total:
Clarify You and Your Audience
Define Your Digital Marketing Strategy
Set Your SEO Strategy
Create Killer Content
Optimize Your Content for SEO
Build Your Email List
Create Emails That Convert
Reporting and Monitoring
To add even more value … you also get my recipe for using content and emphasizing community in a course called Transform Lives with Content and Community. It's about building not just a brand, but a community. And it's a deep dive on my philosophy, a way of life, a mindset, an approach of doing business that breaks the traditional mold of business as usual.
We've also got Rebecca's Quick Bite mini courses which are 12 additional trainings on everything from using Google Search Console to Mailchimp and more.
Then each month we're doing live virtual events to help you get out of quick sand through our Office Hours, where you can ask questions live with us (the first one is this Wednesday!) … and live virtual Training … the first one on March 11 is titled 15 Steps to Launch and Rank Your Website in Six Months where Rebecca will walk us an actual case study showing you what she did, why she did, and provide actual traffic results.
We're offering a special launch discount through March 20, 2020 of $50 off.
Click here to join the Digital Marketing Kitchen and use KITCHENOPEN by March 20 to redeem your discount.
I hope you'll join us in the Kitchen to take the next steps in your digital marketing journey!