Kevin Hendricks of Monkey Outta Nowhere who writes for WebDesign.com sent us a great Christmas present — although I thought it was a bomb!
What a great gift idea! And it had a great story about how Kevin got started. Rock on!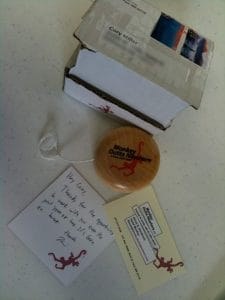 Here's a video Matt Danner aka Danger getting some fun out of it (who knew our team was SO talented):
Here's a cool photo of Kevin's kitchen with all his yo-yo gifts.