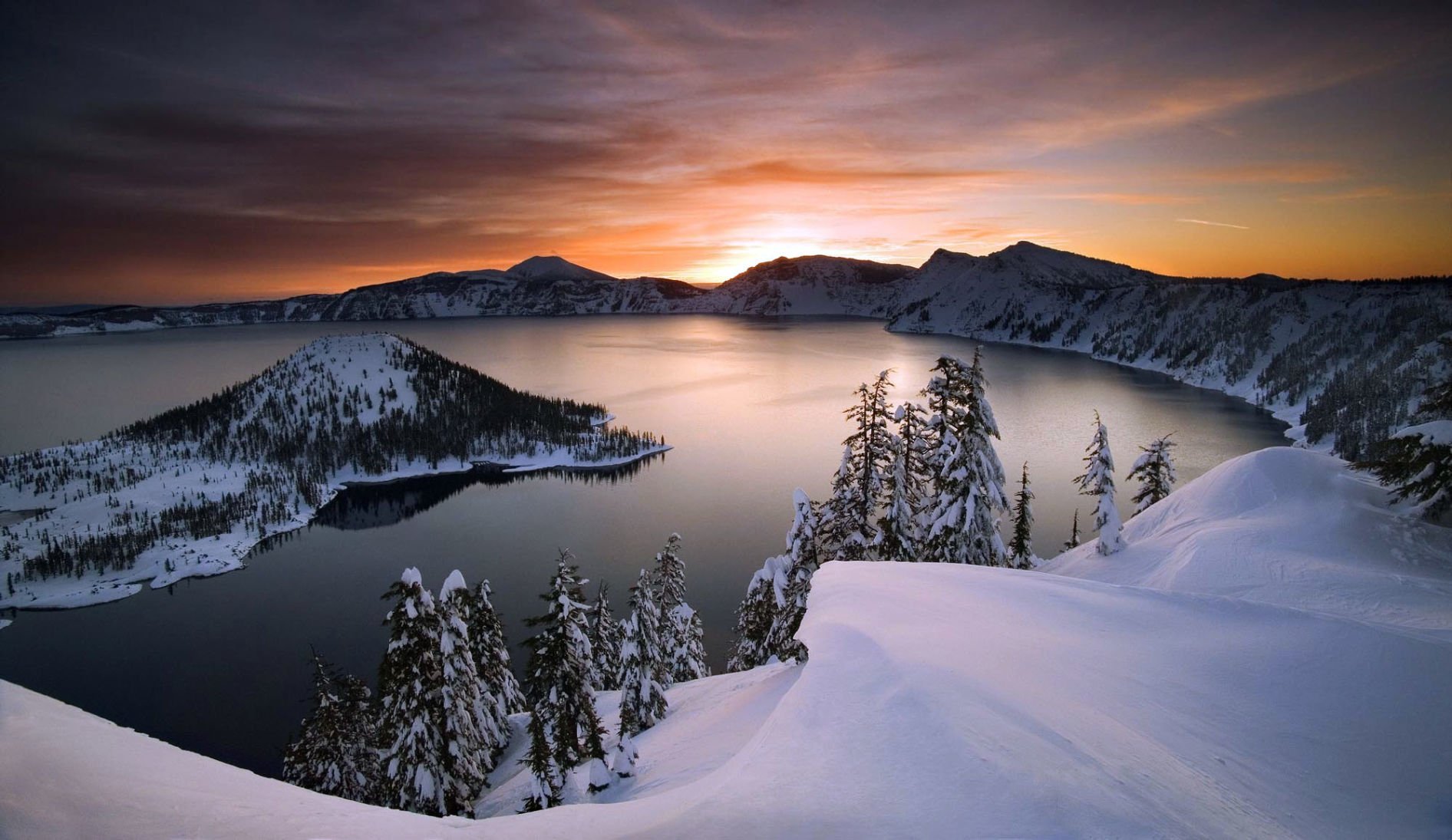 I started writing this post almost two weeks ago. But it's been lingering in my heart for a while.
I kept this post in draft with just a few words, more like musings on a napkin instead of an actual outline.
Part of me wanted to get it done and out. Part of me wanted to procrastinate and delay.
Last night after reviewing it, my lovely wife Lindsey said, "It's not Cory Miller." (Yeah, she calls me that even at home.)
If you know me, you'll likely know why. But I've tried, as she said, to "lean into" me.
So here goes …
After 11 years leading iThemes, the WordPress software company I started in 2008 in my home and which was acquired in January 2018, I officially turned in my notice earlier this month and will be departing Jan. 30, 2019.
One of the first questions I know I'll get, particularly from our amazing customer community, is:"What's next for iThemes?" I wrote a post on the iThemes blog to help answer that from my perspective and how the future is good and bright for the team, customers and products.
Leaving iThemes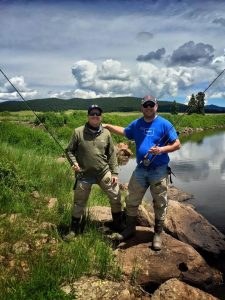 It's a bittersweet moment for me, professionally and personally, and my family. I've had, essentially, one job (Founder/CEO then General Manager) for 11 years and it's been the most incredible roller coaster ride I couldn't have imagined.
I only threw up a dozen times, but I'd ride it again.
Personally, I've met and worked with some of the most gifted, passionate, caring, loving, committed, quality people in my life through iThemes, whom I luckily call friends. Even as I type this, I'm trying to postpone my sadness about not getting to talk to, see them and work with them every day as I have for so long.
That is and will be the hardest part about leaving. These are men and women who I've spent a large part of my life with. We've traveled together (like our flying fishing trip in the photo). We've opened our home to them like family (and our hangouts were the few times I stayed up past 2 a.m.). Most of our Oklahoma City office team were at the hospital when my children were born and held them before much of my family.
We've shared laughs and tears … and life … together. We've fought together and stuck together through crisis and change and transition. But also been able to celebrate with high five so many times. (There's still an SOP on how to give a proper high five somewhere.)
I've seen so many of our team bloom and blossom in front of my eyes to become true rockstars but they always played as a band. They've made me better and I've worked to help them reach their highest potential.
I couldn't have done anything close (and I get too much credit) for the accomplishments of iThemes without this team.
In business and life, it's people who make the difference. Our people were the real true and lasting reward and I hope to continue being a part of their personal lives.
Even though I'm only saying goodbye to my role at iThemes, I'll savor and be forever thankful for these friendships and the time and love they have given me. And just ot be a part of their lives.
At the same time, I'm also very, very excited for them, particularly for Matt Danner as he captains the ship, and I will be cheering for the team from the sidelines. I'm confident we've worked to put the team and iThemes in the best place and position to continue to do well … the sky's the limit for them and I can't wait to see what they do next.
Additionally, my first lady, Lindsey, will be continuing her good work in WordPress at Liquid Web as Partner Manager too. So the team still has one Miller around!
Professionally, I never thought I'd be in any "job" for 11 years. But as I reflect back, I'm immensely proud, honored and thankful of the body of work I can put a label on and call iThemes. I don't know if that's fully sunk in yet though.
In a couple of days, I'll leave this gig forever. And when the last day comes and the door shuts behind me, I have peace knowing I made an impact in other people's lives.
I'm sure I'll ugly cry as I wave goodbye.
What's Next For Me?
As I hope you've come to expect from me … I am going to lay it all out. 
And to be honest, I'm 80% thrilled and 20% scared to start my next chapter …. that percentage changes day to day.
I have a few things figured out … and much more not figured out. Those who say they have it all figured out are likely just as clueless and as lost as I've felt.
But the one thing I do know is that on Jan. 31, 2019, I'm going solo again.
To start, I'm incredibly excited to offer business coaching and consulting services. Looking back it's something I've done rather informally over the years as I've helped others but also what's given me great fulfillment and something that comes naturally to me.
I wanted to formalize and refine the skills I've used over the last decade building and growing a team at iThemes and helping others think about and achieve their goals. So back in August, I started an Executive Coaching program at the University of Texas Dallas under the renowned Jindel School of Management.
Through coaching, I want to support entrepreneurs, leaders and their teams go far together. That much I know.
I want to be the person I sought out and desperately needed as I walked the entrepreneurial and leadership journey since 2008. It's one more way I can say, "You're not alone."
Last fall I hired a personal coach. Her name is Kelly and she's been fantastic in helping me with clarity and progress. I'll be sharing here about my work with her and how our work together has developed. But it's been truly profound and helpful for me to get clarity, to talk through things and most importantly, make progress on my hopes, dreams and goals. (Thanks, Kelly!)
Through consulting, I want to offer my expertise as an entrepreneur, leader, marketer, product developer whether it's helping with key initiatives or projects from marketing, new product development, strategy, recruiting, hiring and training.
No matter how it eventually all looks professionally though … I want to apply my experiences and expertise and my strengths to "Make People's Lives Awesome" again.
And in the coming weeks and months I'll be sharing more about that, but in the meantime, if you want to work with me, let's talk.
The Next Frontier
"A journey of a thousand miles begins with a single step."
This is simply my first step. Like a lot of my life, I don't have a detailed map, with exact coordinates and turns.
What comes next is a bit of a mystery to me. And that excites me.
I never imagined the wild ride I have had for the last 11 years or the path I would walk on … but I love it. And it was all mostly surprise.
I took a step.
And another.
I followed the trail.
And it led me here.
As I realized this adventure was over, building inside of me has been an overwhelming desire to go bigger, better, bolder.
Not to take anything away from what has happened … I simply know I just went way higher than this kid from Lone Grove, Oklahoma, ever thought he could go.
I got to punch all my dream tickets and then some.
Ever since I stumbled onto this Albert Schweitzer quote in high school, I've been driven by it:
"The tragedy of life is what dies inside a man while he lives."
I realize I have more to give and offer and to do. I don't want to leave any of it on the table.
As I've reached mid-life, and struggled with it, deeply, I've been renewed by a sense of meaning and purpose. And I want to make the most out of what time and talent I have. To squeeze out of this life, this place, this opportunity all I can out of it. And that means making impact on people's lives with my own, starting with my family.
This time, this move, is all about being open to what possibilities are out there …. again. But now I stand from a different perspective. I've done things. I've been stretched and pushed and tested. I see differently now.
And ….
I want to dream wildly.
I want to explore with child-like curiosity.
I want to experiment.  
Without limits. 
And I want to see what doors will open.
All for impact and purpose. 
That simple formula got me here and I know it will lead to the next adventure.
As I told my former partner last week, I've had one focus professionally for over a decade …. and now … I'm a free agent again. And I want to repeat that simple formula.
Even if I don't know exactly what this next chapter looks like (I sure didn't 12 years ago), I'm ready to begin what my friend Carrie Dils recently described her own next path as: an "Untitled Chapter."
It's an opportunity for Reinvention and Recalibration, professionally and personally, that I'm looking forward to.
Recurring Themes of Purpose
One more thing I know but not in extreme detail is …. I want to do impactful work.
What continually stirs in my heart are two key themes that drive me and could be mixed and matched in the next chapter: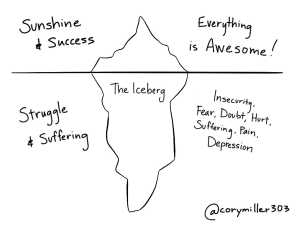 The first is Mental Health.
If you follow anything I do, you know this is a recurring theme for me. But it has become a core mission and purpose in my life since I opened up at WordCamp Denver in 2015 about divorce and depression and subsequently the Iceberg of Life.
Every time I open up and share my struggles and story with others, I get this incredible reverb of others being able to take steps to healing and health.
I want to explore how I can do more both personally and professionally in that arena. I can't shake it. I don't want to shake it. I'm moved and driven by it.
I see so much hidden hurt in the world …. those suffering in solitude. And then changes and disruptions looming off the horizon that'll affect all of us. And I'm not sure we're ready for it.
I'm particularly interested and curious about the place of work and the opportunities it holds to improve our mental health, not further damage it.
Again, don't know how it looks yet … but I'm driven to continue to push in and see what I can offer.
The second is a combo of Entrepreneurship and Leadership.
I love starting new projects (just a one-off project or 15, or a company, or an org) and leading and working with great people to do things bigger than we could apart.
If I can combine the first theme with the second, that's the ultimate win-win.
But for now, I'm holding these in my palm, without squeezing them too tightly, and just seeing where they take me.
So if you have a possibility or opportunity mashup of those you want to discuss, let's talk.
A Return To What Got Me Here
As I've been preparing for this next chapter, I've tried to reflect of some of the core things I do naturally … and that also got me here.
Click Publish again, damnit. 
I want to get back to my roots that started this whole thing and start publishing content regularly and consistently again.
But in the next chapter I'm hoping to broaden and expand my skills into podcasting (which I'm already doing with Lindsey at This Ridiculous Life) and video. I want to learn and grow and teach and share. 
I want to publish. Put myself out there. And see what happens.
Keep Building Epic Relationships
My story and I think life and success and impact is all about relationships with great people. Every "success" I've had or amazing journey I've been on has been because of great relationships with incredible people. I want to continue to build my existing relationships and be open to finding even more.
I'm a Collaborator. 
This is a fairly recent return and renewed focus for me.
I can create. I've done it and for this first step, I'll be doing it again.
But I'm much better and more satisfied and impactful when I collaborate with others. And in the next chapter, I'm looking to collaborate more with good people, especially on the first (publishing) and with the second (people).
I've already started discussions with a few key people. And hope to share those mashups and collaborations very soon.
Stay tuned, or get in touch.
***
So many times I've tried to plan it all out exactly and yes, perfectly. But I've found that simply sticking to my values and who I am and putting myself out there, chasing purpose and passion, and always, always, always connecting with good people …. the next chapter will be so much better than I can imagine!
I can't help but me reminded of another quote … one by Teddy Roosevelt titled by many as "The Man in the Arena," which I wrote about 6 years ago, but stands as an inspiration and bold challenge to me as I take my next steps:
"It is not the critic who counts: not the man who points out how the strong man stumbles or where the doer of deeds could have done better. The credit belongs to the man who is actually in the arena, whose face is marred by dust and sweat and blood, who strives valiantly, who errs and comes up short again and again, because there is no effort without error or shortcoming, but who knows the great enthusiasms, the great devotions, who spends himself for a worthy cause; who, at the best, knows, in the end, the triumph of high achievement, and who, at the worst, if he fails, at least he fails while daring greatly, so that his place shall never be with those cold and timid souls who knew neither victory nor defeat." –Teddy Roosevelt
For whatever comes next, I want to spend myself "for a worthy cause," and if I fail, I want to only fail because I have "dared greatly."
So this is me … stepping into the arena.
***
Update: Lindsey interviewed me on our This Ridiculous Life podcast about the move. She wanted the first podcast interview scoop. 🙂
You can listen in below or check out This Ridiculous Life website or on iTunes.