One of the biggest problems most businesses have with content marketing is creating and publishing content consistently.
I have this exact problem with my entrepreneurial projects as well.
I know I need to blog … I know I need to have lead magnets behind my email subscription forms. I know the value of good search engine optimized content to drive and build my businesses.
In my head, I know all this …
But the reality is … it's tough to do all of that.
My wife Lindsey recently launched a service to alleviate this problem for me and other businesses like me via Content Journey.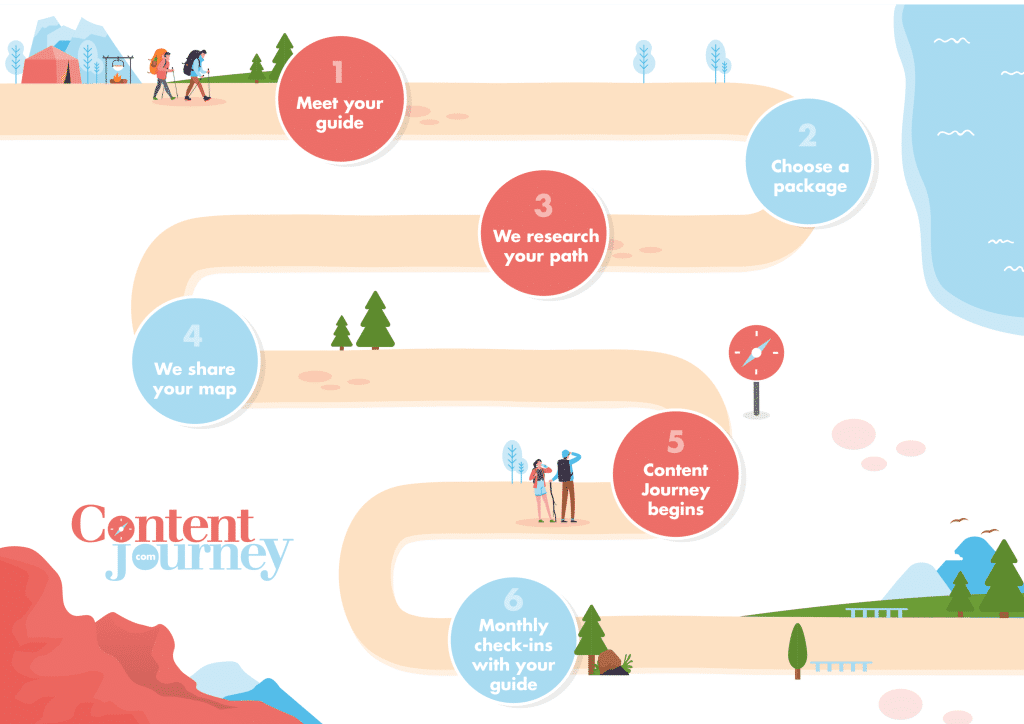 She's got a couple of packages designed to help you in whatever stage you're in …
Ready to just start producing content? That's the Visibility Path
Ready to take your content production to the next level? That's the Consistency Path
Ready to become a full-time publisher and really build your audience, more traffic and more engagement? That's the Mastery Path
Whatever path you're on, Lindsey and her team is your guide to deliver great SEO content for your website (and social channels).
Go book a consultation today and get started on your own Content Journey!